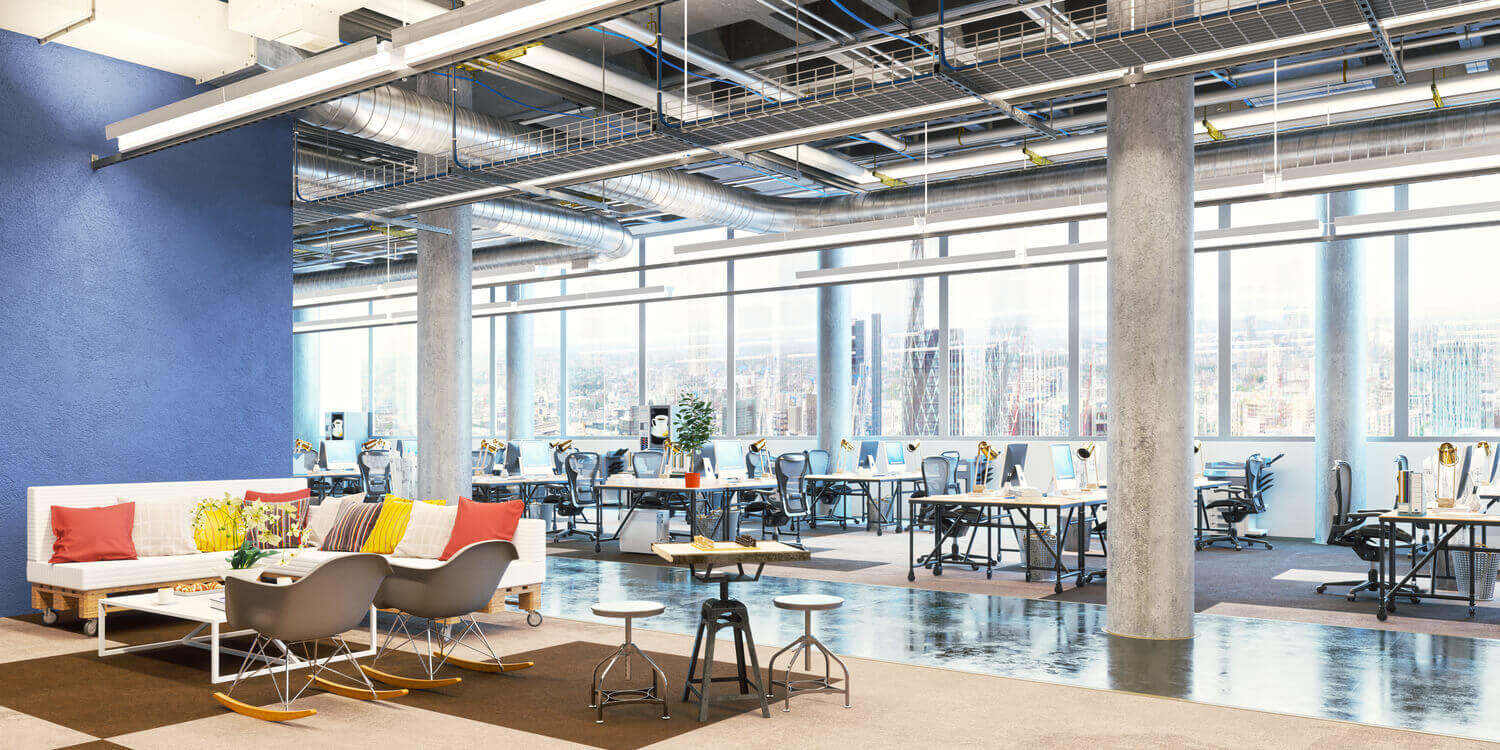 18
May
2018
Tips To Find Startup Office Space in NYC
The startup ecosystem in New York City has grown extensively over the last decade, and is second only to silicon valley in terms of the number of startups. Landlords have long catered to more traditional companies, so finding office space for a startup–especially a rapidly growing one–can be a challenge in New York. What should you look for and what should you consider when considering office space for your startup?
Coworking spaces are fine… early on
Coworking spaces and shared offices are extremely popular for small businesses, solo entrepreneurs, and startups. And they can be a great option for an early stage startup. They offer communities, perks, and great facilities at a low cost in absolute dollar terms. But they are rarely a good value. Your company will outgrow the coworking space sooner than you think. Once you reach five to ten people, it makes financial sense to have a direct lease.
Plan for growth
When you're working at a startup, rapid growth is standard. Maybe you're doubling your headcount every year or more. This growth needs to be factored in when you're looking for office space. You should be renting enough space to accommodate at least a year or two worth of growth, and you should look for buildings where there is additional unleased space available. Landlords are happy when current tenants want to lease more space, so you want to be in a building that has availability.
Understand lease challenges
Getting a lease as a startup with a limited company history and the inherent instability that comes with being a startup can be difficult. Landlords typically want 10 year leases, and taking on a startup can be a risky bet for a landlord. These long leases can be a sticking point for startups that don't know what the company will look like two years down the road, let alone ten. Some landlords will accept shorter term leases to cater to startups, but there are other options as well like subleasing.
Additionally, landlords will typically ask for large security deposits because of the risk associated with startups. Large security deposits are a challenge for most startups, so addressing this issue is vital. There are a number of tactics that startups can use to reduce the size of the security deposit.
Focus on value
When looking at the types of office spaces occupied by tech companies like Facebook, Google, Twitter, and many others, it is understandable to want to do something similar as a start up. Many venture-funded startups do spend lavishly on office space, but it is often unwise. Office space is one of the largest costs associated with running a business, and overspending on office space drains additional money out of the business. This doesn't mean you should be renting space in an office park in rural New Jersey, but you should be looking for good value.
While there are many other factors to consider when looking to get startup office space in NYC, these are good starting points. It is also beneficial to work with a commercial broker who understands the intricacies of office leasing for startups, as we do. If you have any questions, we encourage you to contact us.