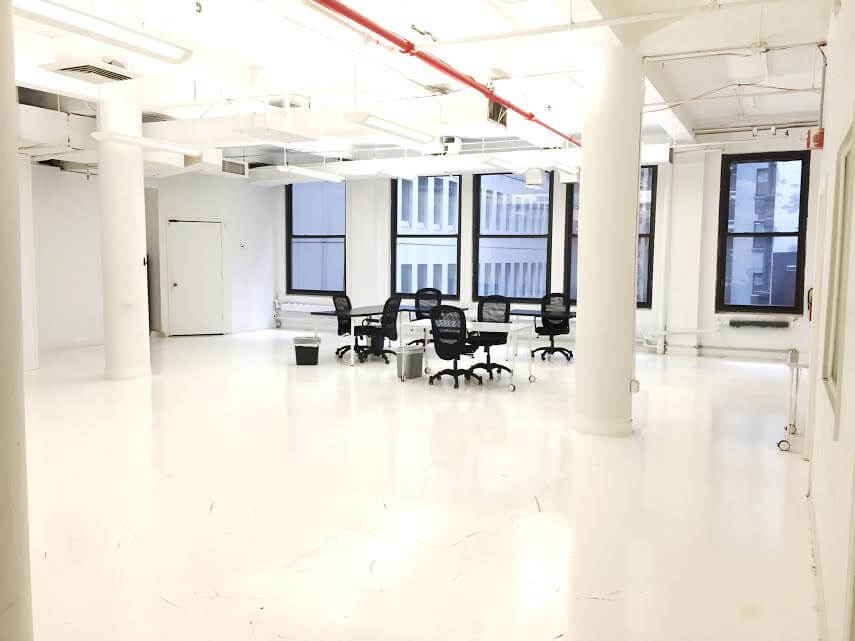 25
Aug
2016
Pre-built Office Space, What's the Catch?
If you have been looking for office space for your business in New York City, it's reasonable to assume you've encountered several offices with "Pre-builds". These are offices that are generally already laid out with a widely applicable design (such as several offices, conference room, and a bull pen), modern or fresh amenities (Such as glass walls or LED lights), and is move-in ready today. In the varying market in NYC these prebuilt offices can be a breath of fresh air for companies not looking to get bogged down with an extensive office construction project. Make a few compromises on your ideal layout, and you can stop running around the city looking for space.
So, what's the catch? Well, generally with these office spaces, the work is already amortized into the price. Therefore, these spaces tend to be a bit more expensive than spaces that haven't been updated yet from the prior tenant. This above market price point is actually reasonable, especially in the shorter-term leases, as landlords invest architectural fees, construction fees, and generally spent more on higher end amenities. On longer term leases however, this difference in price starts to have much more of an impact. This is even further compounded by the fact that the office is not laid out exactly as planned. The small compromise to fit your business into the landlord's architect's vision for the space may become a larger problem overtime. Of course, this is not always the case and many businesses fit smoothly into prebuilt spaces.
It is our belief that with shorter term leases, 3-5 years, prebuilt spaces can provide great value to businesses that are not looking to manage a large construction project and need high quality space immediately. This is never more true than in businesses where the time spent searching for space is money. On longer term spaces, it is our belief that it may be worth investing the time to design a space and having the landlord construct it, as the rent will generally be lower and the space will be exactly how you want it.
Managing Director