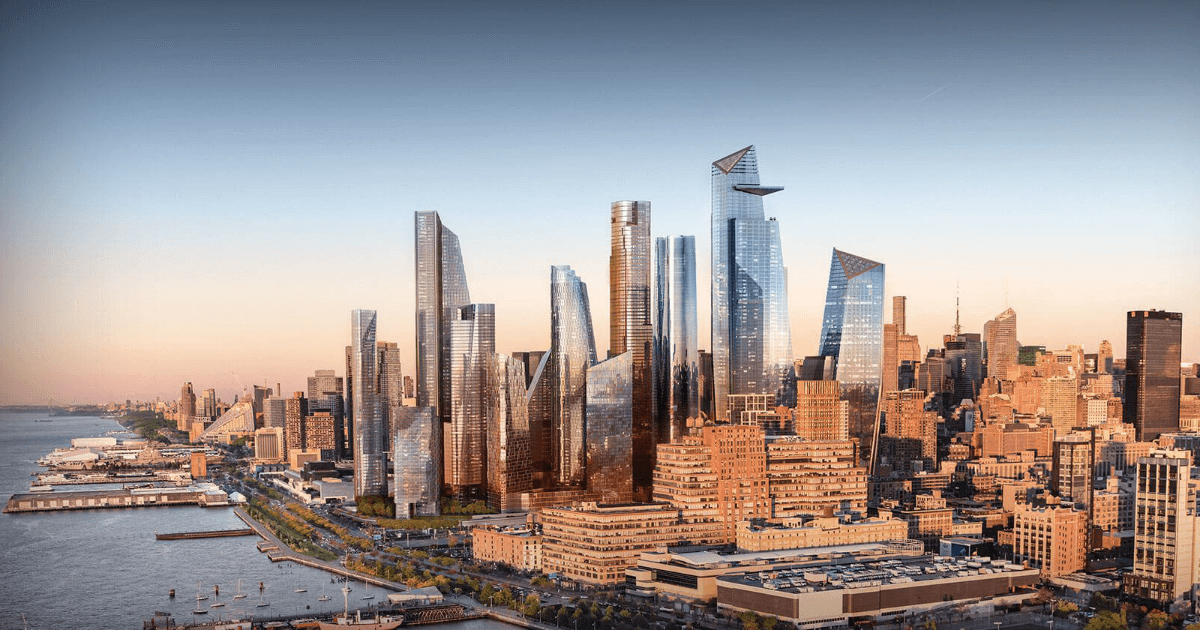 18
Mar
2019
Hudson Yards Is Here
On March 15th, Hudson Yards officially opened to the public. Nearly two decades in the making, Hudson Yards is the largest private development in the history of the United States, and it has turned a desolate area of the West Side into one of the hottest office markets in the city. Talk about hudson yards recently opening, the complex itself, and the vision for the future. Depending on who you ask, Hudson Yards is an example of what can be done when public and private entities come together or a monument to the excesses of our current era.
One thing no one can argue is that Hudson Yards has brought millions of square feet of much needed office space to a previously empty area of Manhattan.
Office Space in Hudson Yards
When fully complete, Hudson Yards will encompass 18 million square feet. Currently, 8.5 million square feet of office space in Hudson Yards has been completed or is under construction, and there is an additional 6 million square feet in the adjacent Manhattan West development. Further individual towers are also coming to the neighborhood.
Early in the development, leasing activity was weak, as businesses did not want to move to the far west side. Times have changed, however. The majority of the Hudson Yards office space has been leased, and prices have increased from $70 per foot to over $130.
While the primary development space has become increasingly more expensive, there are many buildings in the larger neighborhood that benefit from the development but do not come with the same steep price tag. In blocks both north and south, there are many other office buildings. The majority of these buildings were built in the first few decades of the last century, however, the increased interest in the neighborhood in recent years has lead to extensive renovations. 483 10th Avenue, is just one example among many.
And while the asking rents in the area have gone up considerably in recent years, Hudson Yards is truly the first fully 21st century development area in New York City. Class A office space located near a major transit hub combined with world class dining, amenities, and public spaces represents a truly massive shift in offering. Hudson Yards would seem more at home in Shanghai or Seoul.
It is hard to say what the future of commercial real estate in New York City holds, one thing is clear: the epicenter of where people want to be has shifted to the west. The aging skyscrapers of midtown have been replaced by the gleaming modern city-within-a-city that is Hudson Yards.