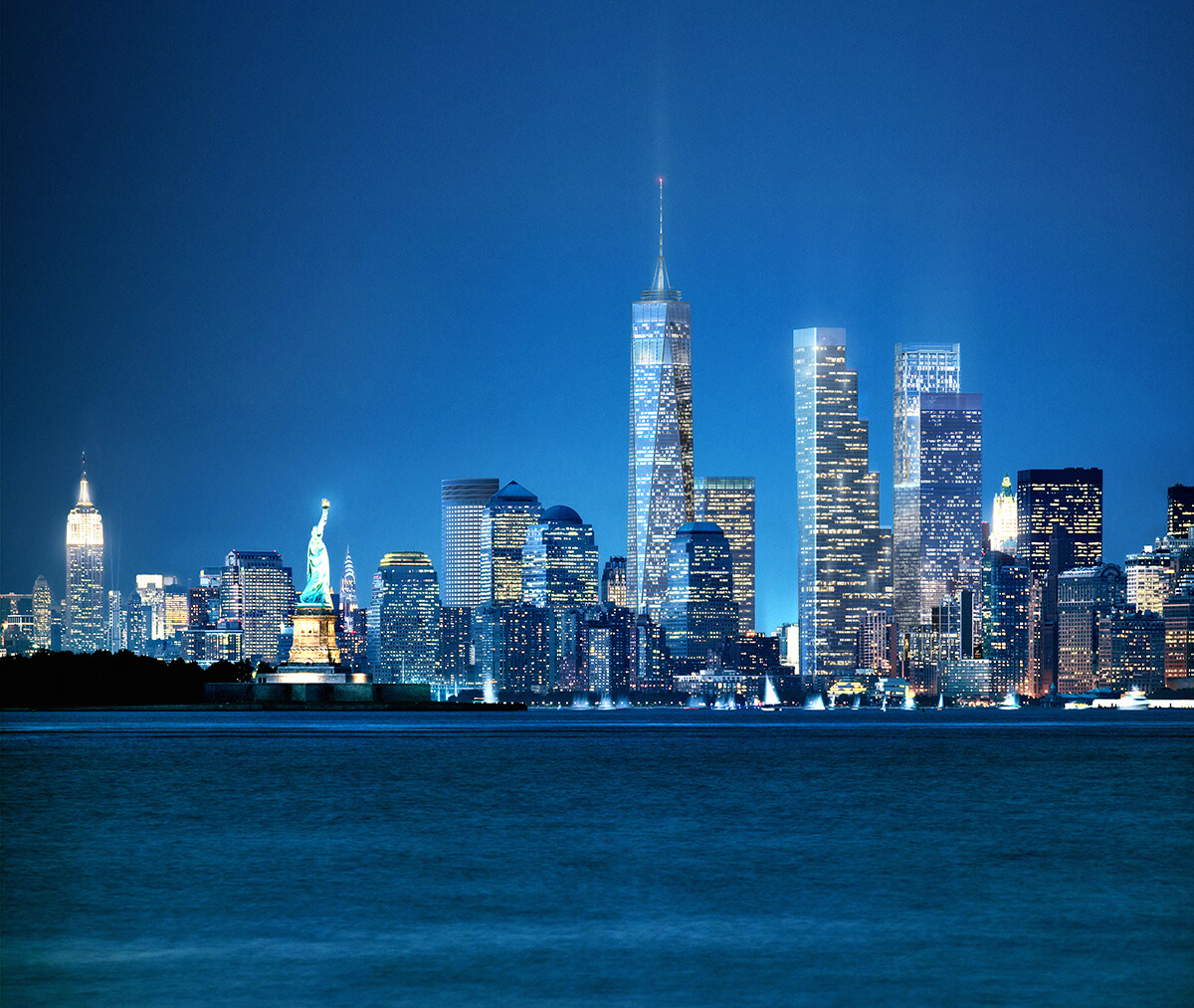 20
Sep
2018
Neighborhood Spotlight: Financial District Office Space
In previous neighborhood spotlights we have looked at neighborhoods including Hudson Yards and the Flatiron District. Today we're going to look at the Financial District. Over the past decade, the Financial District has transformed with the redevelopment of the World Trade Center and the boom in residential development. What was once a neighborhood that was dead after 5pm is now a true live-work neighborhood.
The redeveloped WTC has brought millions of square feet of financial district office space to market, the new 24 hour nature of the neighborhood, and great transportation options make it an extremely attractive neighborhood for businesses.
Transportation Options
One draw of the Financial District for businesses is the robust public transportation infrastructure of the neighborhood. The neighborhood has the highest density of subway stations of any area in the city with 1, 2, 3, 4, 5, A, C, E, J, Z, R and W trains providing access. There is also the PATH train and ferry service. The only transportation downside of the neighborhood is lack of direct commuter rail access; however, it is a 10 minute subway ride from both Penn Station and Grand Central.
Financial District Office Space
As the original central business district in the city, Fidi has a robust mix of office space from almost every era. Legendary landmark skyscrapers like the Woolworth Building and 40 Wall Street share a neighborhood with modern, Class A towers like 1, 3, and 4 WTC.
One major attraction of FiDi office space is the relatively low cost when compared to offices in Midtown. Cost per square foot in the neighborhood average in the $60s compared to the $80s for neighborhoods in Midtown. Conde Nast has been one of the biggest tenants to make a move leaving their lease in Time Square to relocate to 1 million square feet in 1 WTC.
The Financial District used to be a 9-5 neighborhood that was primarily attractive to financial firms where the neighborhood would be all but closed a couple hours after the markets. And the financial industry is still a huge force in the neighborhood.
But the low rents and close proximity to Brooklyn has attracted a younger and hipper demographic with TAMI tenants flocking to the neighborhood. Companies like Spotify, VOX, Droga5, and GroupM have made the Financial District one of the coolest neighborhoods for office space.
With great transportation options, lower costs, and a new, 24/7 energy that is extremely attractive to young professionals, the Financial District is one of the best office submarkets in the city.