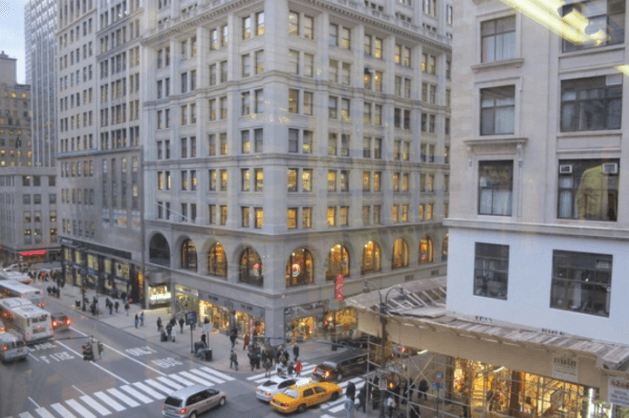 13
Dec
2017
Small Office Buildings: Benefits & Drawbacks
New York City has over 550 million square feet of office space, and there are thousands of office buildings in New York City ranging from the small 10,000 square foot low-rise buildings to the huge skyscrapers like 1 World Trade, which has 3.5 million square feet of space. Large and small office buildings have benefits and drawbacks, and this piece will focus on small buildings, generally smaller than 100,000 square feet.
Benefits
There are numerous benefits to having your office in a small office building from more control in a lease negotiation to a more relaxed building environment.
Benefit 1: More Control in Lease Negotiations
When dealing with a small office building, you are in a generally in a better position to negotiate with a landlord. Your office space is going to be a larger percentage of the overall building, so your ability to negotiate is stronger. If you're taking 5,000 square feet in a 50,000 square foot building, you will have a much easier time negotiating with the landlord than if you're taking 5,000 square feet in a 3 million square foot building. Your space represents 10% of the small building and 0.16% of the large building.
Benefit 2: More Value for your Money
Most small office buildings are older, and they generally have lower rents than larger, newer buildings. This means that the asking rents are going to be lower. Additionally, the loss factor in a small building is usually lower. This is the amount of space you're paying for that is unusable. If you're taking 5,000 square feet, you may only be able to use 4,000 of it in a small building, but you may only be able to use 3,500 in a big building.
Benefit 3: More Use Flexibility
Small buildings are much more flexible about who they are going to lease space to. This means that non-standard office spaces like yoga studios, doctors and dentists offices, acupuncturists, salons, and spas are far more likely to be welcome in a small building. You're not going to find a dentist at One World Trade.
Benefit 4: Control over Building Functions
In small buildings, you are more likely to be able to have independent control over some functions like your HVAC. This can be immensely beneficial for businesses that keep non-traditional hours or if you have a need or desire to keep your temperature settings at non-standard levels.
Drawbacks
While there are many benefits to renting office space in a small building, there are drawbacks as well. Weighing the benefits and the drawbacks depend on your situation.
Drawback 1: Limited options for growth
This is the downside of being a large percentage of the building's overall square footage that allows you to have a strong negotiating position. In a small building, there isn't a lot of space to grow into if you're a rapidly growing company.
A small building might be unable to accommodate an additional 5,000 square feet of space, while a large building will have no trouble at all. Average vacancy rates are about 10%, so that small building might have 5,000 square feet available, while the big building might have 300,000 square feet available.
Drawback 2: Limited Amenities
Big buildings have to support lots of companies with potentially thousands of employees. These buildings, especially newer ones, have lots of amenities like cafes, concierge services, mailrooms, and dry cleaners to name a few. Most small buildings have few, if any, amenities.
Drawback 3: Older Spaces
Smaller buildings are typically older than bigger buildings. Many small buildings date from the first half of the 20th century; whereas, most large buildings date from the second half of the 20th century with many being built since 2000. While some enjoy the charm that comes with older buildings, they generally lack the large windows and high ceilings found in newer buildings. They also have older systems within the building like elevators, HVAC, and plumbing among others.
Drawback 4: Demo Clauses
Another drawback from being in a small building is that they are prime targets for new development. Land costs in New York City are extraordinarily high, and developers regularly purchase small buildings for demolition in order to build much larger buildings. Many leases for space in small buildings include a demolition clause, which allows the landlord to terminate your lease early if the building is to be demolished.
These points are just a handful of many that need to be taken into consideration when deciding what type of building you want to lease office space in. This is why it is extremely important to work with a broker who knows you and your business. To learn more about the differences between large buildings and small buildings, contact us or sign up for our email list.